Wow, last week went fast! It was super busy and it felt like I had no computer time.
Hubby was out of town all of Monday and Tuesday, so I had to plan everything well and conserve
energy for when my little dude is home.
Wednesday morning I worked, until noon, then cleaned a little because someone was coming over, and in the evening we went to the library to read to the therapy dogs and then to the grocery store for a few things.
Thursday started with a one hour and a half long meeting about Cédric's program, how things are going and where we need and want to go with it. These are time consuming, but also overwhelming as they trigger all sorts of thoughts and feelings, and then I had to go clean the house quickly before teaching 7th grade French immersion all afternoon. And when I got home, it seems like I didn't stop until midnight, cleaning, packing, preparing, and doing some scrapping that had to be done before our week-end escapade.
On Frriday, we flew to Toronto. The plane left late, so I had to go to the embassy to renew my passport without eating lunch, then we met up with friends until supper, which was with a business partner of hubby's followed by the highlight of the day: the Lion King musical. I absolutely loved it! The voices were amazing and the songs were great (most from the movie and some added). But the greatest part was definitely the costumes and decor. It was just beautiful. I did really well and respected the no-photo rule. Plus I had promised myself I would enjoy it in real-time rather than try to take a million photos to remember it and therefore not be really present. It would have been impossible anyways as nearly each second is a piece of art!

And on Saturday, we had a brain and body explosion with about 10 hours of Gracie Jiu Jitsu within a 12 hour period. It was great to meet Rener Gracie and his protégé Brian Ortega and to learn from them.
Our flight was leaving at 8am on Sunday so after a short night, we got back home and tried to enjoy the nice-ish weather and stay awake.
With all that, I didn't post my P52 photo for last week... So here it is now: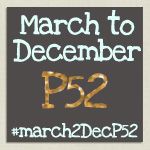 The prompt was "a favourite place".
It's actually two photos. Timmins is not really pretty, and most of the year, being outdoors is not an option for us as we don't like the cold. So one of my favourite place is not due to its beauty, at all, but to what it represents: date-night with hubby! We try to go at least every other week, and most of the time we end up at out local Montana's steakhouse, which is fast and always really good, followed by a movie. We both love watching movies and it's a great way to relax and not think og anything else.
Our movie theatre really does not look good, so I chose a photo of us in front of the screen: more representative of what I like about it:
So there you have it! Last week's prompt was "messy" which was sadly way too easy with way too many options... I'll be back with it later!