*Something strange happened with this post... I thought it was posted, but it seems it remained a draft... so it was written last week, but posted today*
I was going to post last week's photo on Sunday, but I had the pleasure of going to a baby shower in the afernoon, and as it was Mother's Day, I spent the rest of the day enjoying my little man's presence.
Therefore I once again have two weeks of P52 to show!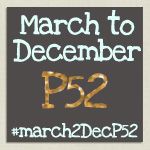 The first one was "messy". I have a lot of messy places in my house. Every closet is messy, both spare bedrooms are messy, the garage is messy, ... But it was super depressing to imagine taking a photo of those messes and showing them to the world. So I opted for a totally different photo.
On Thursday morning of that week, we had a meeting with the therapists in charge of our son's specialized program and what she said made us rethink some things (I won't go into detail). I came out of there questioning things, feeling emotional, constantly thinking and rethinking our next step.
So I decided that what was "messy" was my brain, overwhelmed and too full, and I capture it like so:
The following week's prompt was "sign". On Saturday, Cédric went for the first time to a 5 hour respite program out of the home, called Extend-A-Family. I was nervous but excited and I thought I would take a photo of the program's logo as our sign:
We were in a hurry, so it's a horrible looking picture, taken through the car window, badly centered, ... but I will fix it in The Gimp :D
And while you're here, why don't I show you some of my latest scraps!
I'm still working on my photos from our xmas Florida vacation. The first two are in Downtown Disney, having supper on two different nights at the Rainforest Cafe and the T-Rex.
(Both made with the kit Boys Will Be Boys by Jen Yurko)
The next one is at a Brazilian restaurant in Orlando, celebrating my birthday.
(Made with Bloom Where You're Planted by Jen Yurko and Tamy Miller Designs)
This next one is just a random photo of my little dude sleeping. He's sooooo adorable:
(Made with Good Morning 2 U by Artgal Style)