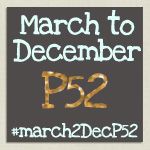 This week's prompt was "vintage". Now vintage is definitely not my style. It's not for clothing, or jewelry. It's even less when it comes to home decor and furniture.
I do own a couple of vintage things though, depending how widely you define the concept. I wear a pair of boots that belonged to my Mom, bought in the late 70s. And I am very lucky to have a beautiful diamond ring that was passed down from mother to daughter over 4 generations, from my great-grandmother to me. It was bought in Paris in the late 20s or early 30s but looks quite modern.
But as I try to keep my photos representative of our life at the time they were taken, as well as following the prompts, I decided to stretch the concept a little.
It just so happens that the word "vintage" is on a couple of the souvenirs I brought back from Florida. So I decided to take a photo of them all together (even though some are definitely not vintage...).
The bags, which cost a couple bucks each at Publix, are a "vintage" design and you can see the word "vintage" on them :D
The rest was actual Disney Parks merchandise. I bought Cedric the snow globe because he likes turning them and looking at the sparkles fall. It's sort of vintage as it has Sorcerer Mickey from Fantasia... And my wallet (my beautiful, expensive new wallet) has a vintagey feel to it too with the black and white hand-drawn Mickey and Minnie! The Disney family car stickers are not vintage at all, though, but too bad so sad, I wasn't going to take a photo of the souvenirs and leave one out, lol.
This week's prompt is "bright" and I still don't have a photo or the slightest idea what to photograph... I don't do "Photography", I do everyday life memory pics with my phone, so playing with the light and taking a gorgeous artistic photo is out... Now I have to think of a bright idea (get it? "bright" idea of something "bright"! lol).