The city of Timmins, somewhat small and very isolated, does not get much in terms of entertainment, excitement and variety.
So it was shocking last week-end to realize that I was going out two nights in a row and neither one was going to be at the movies!!
On Friday, we went out with 3 other couples to a supper and comedy show! Though the food was a bit slow and definitely not diet-approved, it was good! And the show was really funny. One guy was just okay, one was young and therefore a bit nervous and hesitant, but showing promise, and the last one was really, really funny. We enjoyed it and I'm glad a couple of flukes brought us to the show. (Another couple was supposed to go, but couldn't due to illness, and I just happened to supply teach the same day and at the same school as my friend who was going. She invited us to replace my poor sick friend.)
The next night, I went out with some girl friends to supper as we often do. Usually, we then try to find somewhere to keep the night going, sometimes shopping, sometimes going to a bar, ... This time, though, we were going to an exciting burlesque show that was being put together for charity in an effort to save the bees. Thank goodness it was for charity... It was bad, it was oh so bad!
All the acts were the same, the music was not great, when there was some. There was a guy stripping with a Boba Fett mask on, who later came back wearing garbage bags and ended up rolling in teddy bears... I can't even explain how bad it was! I did enjoy the company of my friends, we had fun anyways. But it was bad!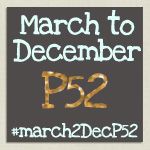 The silver lining is that I had no idea what to do for the week's P52 prompt, which was "bright", and this provided an opportunity! The last girl on stage was grinding (literally, in her underwear, grinding a plate on her stomach with a power tool!). But the light created by the grinding was bright :D
So here's this week's photo, courtesy of the Bee Bad Burlesque Show:
The photo quality is horrible, as is the pose. All of them were! There's even one where the sparks are going out her backside from between her legs! I kid you not!
I'm still happy we went, hoping this will support the growing variety of events in the city. But, man, it was bad... lol