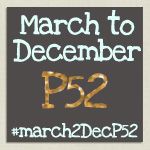 Last week's prompt was "self portrait".
I don't take a lot of self portraits, but I do have a few. So I wasn't sure how to make it something fresh, a little different than other ones I might have taken before.
La'Shawn who hosts the project mentioned the snow in my photos, so I thought I could keep the theme going and I took one of me outside:
But I find I look like a man on it, lol. Somehow, I never find the right angle when taking a "selfie" (man I hate that word...). I always have neck folds, or my nose looks huge (like in this one), ...
But later the same day, I had an opportunity to take one that I thought had a cute concept.
I was playing with my little dude in the car while waiting for something, and I was showing him myself making faces on my phone, than flipping the camera so he would see himself, and so on. And I thought it would be cute to take a portrait of how he sees me when I turn around in the car to interact with him (not while driving, of course...). And it turned out pretty cute :D
Not Photography with a capital P, but a cute candid everyday shot!
And while I'm putting photos of myself on here, La'Shawn has requested (demanded!) to see my new Harry Potter t-shirt. I figured she would want to see the Harry Potter mug too, so here are front and back photos of both :D
So here's me in my Ministry of Magic t-shirt, using my Marauder's Map mug (note the involuntary alliteration in "m", hehehe):
Hoping to be back later with scrappy stuff!