Check this out, danimoy designs has a great sale at
GottaPixel
: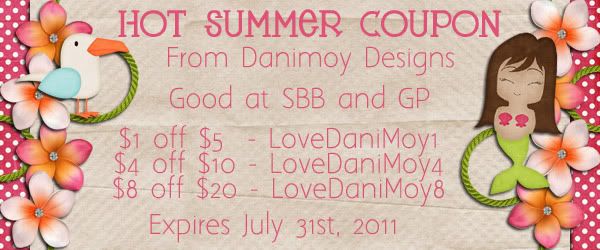 The coupon is linked to her store. It's also a fun preview of her upcoming kit... And these are really awesome, because the more goodies you get the more you save, how can you go wrong?
Here's a sample of some of the beauties you could grab:
Just a few of the most summery gorgeous ones she has in store, but there are some many beautiful kits for all occasions !!
Don't miss this great sale, happy shopping ;)